Concert tours have taken the pianist all over Germany, to numerous countries in Europe and to China. As well as appearances at music festivals (including Baritonale Hamburg 2008, HelsinKiss Berlin 2008, the closing concert at the International Art Week in Cecina, Italy 2011) and concerts with Yehudi Menuhin's »Live Music Now« foundation, she has performed in the chamber music hall of the Berlin Philharmonic, Teatro Salieri (Italy), Bechsteincenter Berlin and Hamburg, Schloss Rheinsberg and Schloss Albrechtsberg (Dresden), Plauen-Zwickau Theatre and Kunming Theatre (China) in summer 2012 and regularely at Mendelssohnremise Berlin, Klaviermusikfestchen Wilhelmshaven and concerts in Island Rügen.
She won the 2nd prize with her recordings at the international online Music Competition eMuse in 2015 and the »most distinguished musician» at IBLA Grand Prize 2015 (Sicily). Because of her her musicality and empathy she has won several awards and grants and two first prizes in chamber music in the national competition »Jugend Musiziert«. The pianist performed with versatilely chamber music partners and over a period of ten years on concert tours with her piano trio.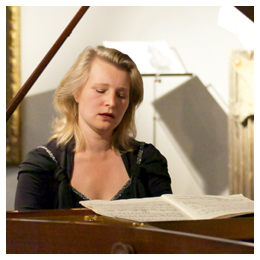 As well as the music itself, soloist piano recitals are fascinating for their interesting thematic programmes, which follow a common musical and musicological thread and also incorporate contemporary works.
Her extensive musical education began early and led to the school leaving examination (Abitur) at the Colleges of Music »Spezialschule für Musik« in Halle and Dresden. At the College of Music in Dresden she studied in Winfried Apel's piano class and with Daniel Blumenthal at the »Royal Conservatory» in Brussels she completed her Master of Music with distinction.
She gained further impulses for her development as a pianist from Ronan O'Hora and Hamish Milne (London), Lee Kum-Sing (Vancouver), Elzbieta Sternlicht, Georg Sava and Peter Jarchow (Berlin).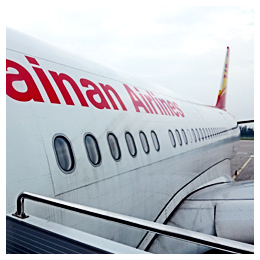 She has lived in Berlin since 2002 as a freelance pianist, is teaching a privat piano class and at the »Leo Kerstenberg Musikschule» Berlin Schöneberg. She is a member of the »Initiative Neue Musik« (inm), the »European Piano Teachers Association« (EPTA) and the »Tonkünstlerverband Berlin« (Association of Musical Artists, DTKV Berlin) .